Admin
464 Times
203 People
Digital marketing careers have been growing in recent years; here are seven expected to have unprecedented growth in 2021.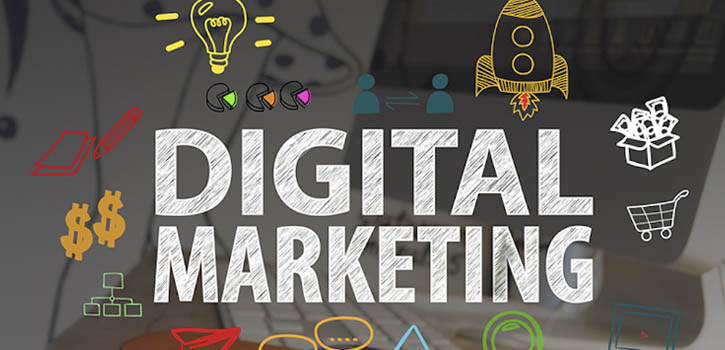 In the modern business world, an online presence is everything. As consumer habits and marketing trends point businesses in this direction, many companies are struggling to keep up. The web is becoming oversaturated with businesses and their content.
There are over 30 million small businesses in the US. And although only 64% of them are online, that's still a lot of competition.
The key is learning how to use digital marketing to stand out in the crowd. This is why digital marketing careers are becoming an increasingly popular field.
But what are your options? Keep reading for the top seven digital marketing jobs for 2021.
1. Social Media Influencer
Social media influencers get paid by companies to promote their products on their personal profiles. Influencers are social media users who have a large, dedicated following. Getting product or service endorsements from influencers is a great way for companies to expand their audience, generate leads, and make sales.
2. Graphic/Website Designer
As noted above, the business world is leaning more and more toward digital marketing. Therefore, becoming a graphic designer and/or website designer is one of the best remote digital marketing jobs you could find. This job entails designing graphics, logos, and websites to help businesses define their brand.
You can work for yourself and build your portfolio to increase your credibility. Getting started may be a bit difficult, but the job pays well once you start collecting clients.
3. Website Developer
A website developer is different than a website designer. Website development is the process of building a website, improving its functionality, and developing applications for the internet. This involves a lot of coding and technical skills, though some website development platforms make it easier than others.
4. Digital Marketing Specialist
One of the most common digital marketing careers is generic digital marketing. This includes a wide range of online marketing, such as:
Social media marketing

Email marketing

SEO

Content marketing

PPC marketing

And more
Entering into this field requires experience and marketing knowledge.
5. SEO Specialist
The most fundamental aspect of drawing online traffic to a website is search engine optimization. SEO is the coding used in websites read by search engine sites to find relevant content. As such, SEO specialists are some of the most valuable digital marketing careers.
SEO coding is somewhat complicated but easy to learn. If this field interests you, we recommend learning how to become an SEO specialist. It will provide excellent job security and is one of the best freelance digital marketing jobs.
6. Content Creator
Content is king. You've probably heard this statement several times if you've ever looked into digital marketing. As such, content creators are in-demand specialists.
Content includes everything from blog articles, social media posts, emails, advertisements, videos, images, and more. If you know how to create engaging content, this is a viable career option.
7. Social Media Manager
For some people, social media manager positions are fantastic entry-level digital marketing jobs. Some people are naturally skilled at creating engaging social media content and attracting followers.
If you fall into this category, you can market your talents to small businesses that need help managing their business profiles. Most business owners lack the time, know-how, or inclination to effectively use social media to their benefit.
Looking Into Digital Marketing Careers?
If you feel like you have something to offer in the field of digital marketing careers, we highly recommend pursuing this job. Digital marketing jobs often allow people to work remotely. You can even go into business for yourself.
We'd love to help get you started. Use our site to search for available jobs. Good luck!
Comments:(0)